A mixed-use building called the Marina Bay Financial Centre (MBFC) may be found in Singapore's downtown core between Marina Boulevard and Central Boulevard. It occupies a 3.55-hectare (8.8-acre) plot and consists of three office towers, two residential towers, and Marina Bay Link Mall retail space.
The first phase of the Marina Bay Financial Center development's two-phase construction was finished in 2010. The entire project was finished in 2012, and on May 15, 2013, Prime Minister Lee Hsien Loong officially opened the Marina Bay Financial Center.
Phases
A retail center, Marina Bay Residences with 428 units, Office Tower 1, a 33-story building, and Office Tower 2, a 50-story building, are all being built in the first phase. Local firm DCA Architects served as the phase 1 architect. The second phase includes the 46-story Office Tower 3, a shopping center, and the 221-unit Marina Bay Suites. In June 2013, Marina Bay Suites received a Temporary Occupation Permit (TOP). Schindler Singapore provided 105 elevators and 6 escalators for this large project.
Tower 1
With floor plates averaging 20,000 square feet, Tower 1 contains roughly 620,000 square feet. International banks, financial organizations, and law firms, including Standard Chartered Bank, the building's anchor tenant, and Baker McKenzie Wong & Leow, are now leasing it.
The world's highest urban microbrewery, MBFC restaurant, is situated at the top of the structure and makes for the ideal place to unwind while enjoying expansive city views. Boulevard Bayfront offers gourmet meals and wine on the ground floor.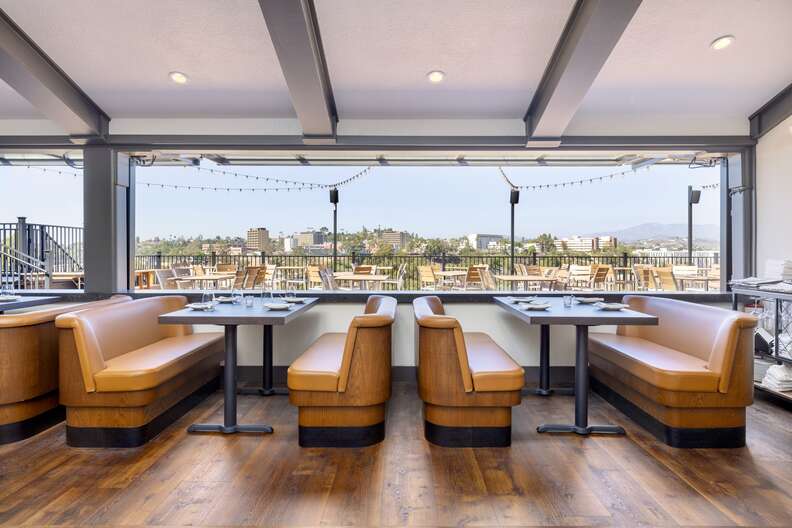 Tower 2
Several of the greatest global companies worldwide, including HSBC, BHP Group, and LinkedIn, are gathered in this 50-story structure.
Full retail banking services are easily available on the ground floor through UOB and OCBC. For people looking for healthcare options, including vaccination and screening services, there is also Fullerton Health. Visit The Coffee Academics for a cup or two of coffee if you need a boost.
Tower 3
The typical floor plate size of Tower 3's office space, which is close to 1.3 million square feet, is 30,000 square feet. The primary tenant of Tower 3 is DBS Bank. Rio Tinto and Clifford Chance are among further tenants.
Together with other food and beverage establishments, including Cedele, PATH, and Workspace Espresso & Bar at Tower 3, NTUC FoodFare provides a variety of regional favorites. For the daily needs of the office community and residences at Marina Bay, Tower 3 also houses a retail banking hall and other amenities like Raffles Medical Clinic.
Marina Bay Link Mall
About 179,000 square feet (Phase 1 and Phase 2 combined) of retail and mbfc restaurants are available at Marina Bay Link Mall (MBLM). Public access to Phase 1 began on November 3, 2010. The mall is primarily underground, with stores on the ground floor, in the office buildings, and at Ground Plaza, which is situated between MBFC Tower 1 and Marina Bay Residences.